I
have
to show this off. This scene took multiple tries thanks to user stupidity... *Blushing* I kept forgetting to save the scene before rendering and Poser crashed. The third time was the charm. Although I did have to remove a few things to get Poser to render this picture once I had saved the scene. Click for uncompressed view.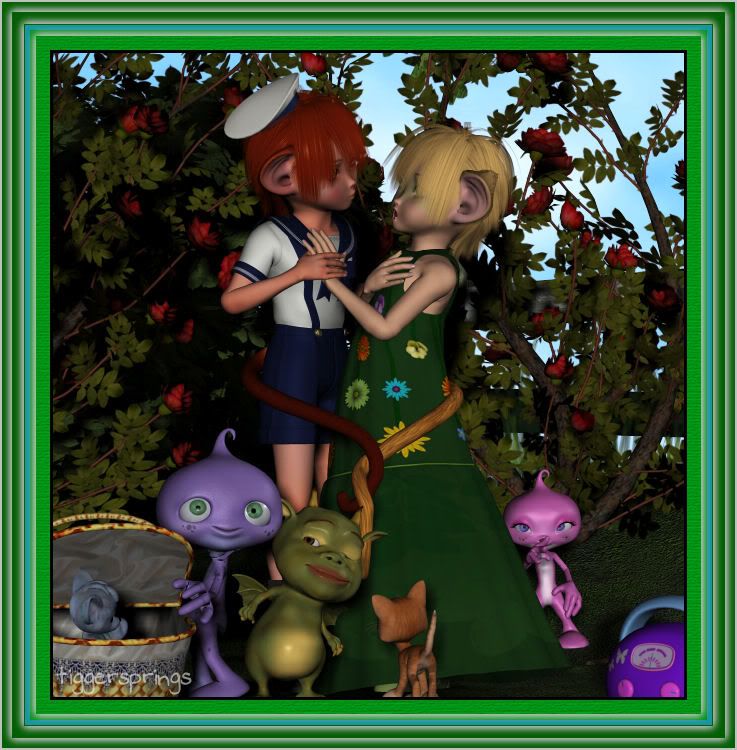 Credits: Scampixie Pranx (elleque & trumarcar), RM Precious (rebelmommy), Together (pommerlis), Mo (Nursoda & EyesblueDesign), Sailor Set (Kyotaro), Dress (trumarcar), Footwear (Headkase) Sensible Shoes Textures (trumarcar) Hair, Scalp, Tail Textures by France (Francemi) Days of Cider by Predatron, Rose Bushes by RDNA, Hojo & Lee Lee by Tate, Toonimal Kitty (Daz) Kitty Pose by Digiport,Rufus & Textures by Littlefox Rufus Pose by A_, Basket by Poser World Radio by trumarcar, Light - Altered light by IgnisSerpentus (Nightmares & Dreamscapes).
Finally! I'm beaming like an idiot grinning from ear-to-ear.