My first Poser freebies for the year were posted at
KCTC Freebies
earlier this week.
Starter expressions for
Pranx
, a wonderful new figure by elleque and trumarcar. You can find the expressions on page one of the new section of
KCTC Freebies
called Pranx's Corner.
Dani for Maddie is on page 5 of the Poses section. To use this face preset, you will need
Maddie
and her
Morphs
.
Amanda for the original Millennium Girls Pre-teen figure is also on page 5 of the Poses section. The
Millennium Girls
are now free.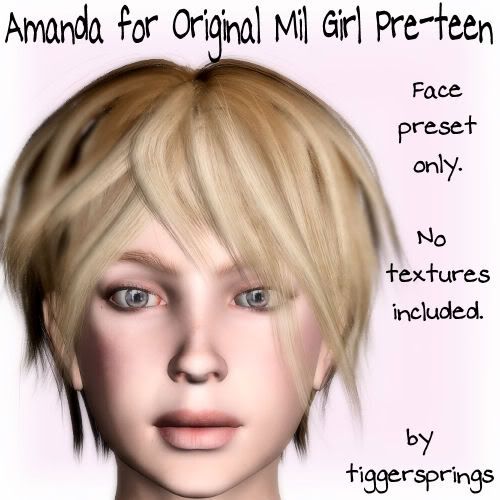 In case you haven't heard, Daz3D is now giving away all of their base figures. Click
here
for more information.