Poser is being an absolute pill today, so I only have a couple new sneak peek pics of Nina. Click each pic for the uncompressed veiw.
I started this scene on Friday. It turned out cute. It probably could have used some more things in the distant background, but I don't have any gulls. I couldn't think of anything else.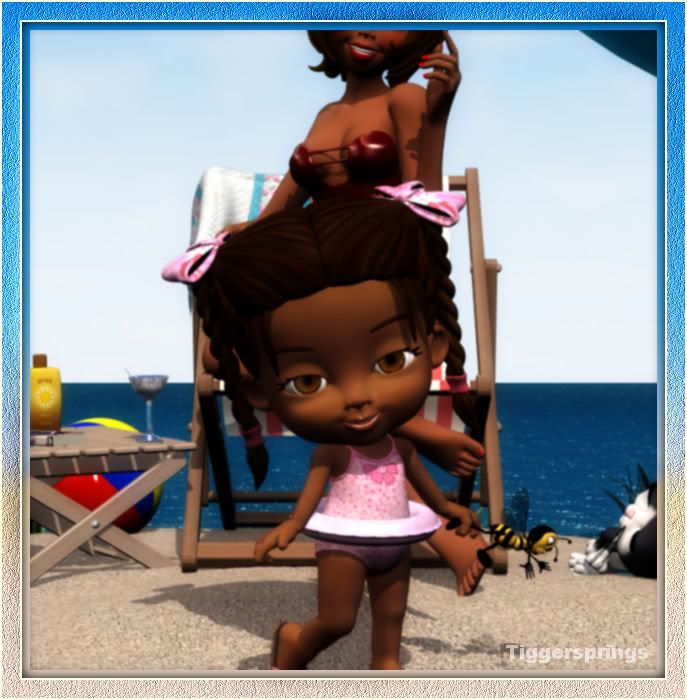 Simple pic here. Nina with a backpack. Background is Predatron3d's "The Lounge." The backpack looks a bit big, but most kids these days seem to be traipsing around with bags that are too big for them. My sweater shader went a bit wonky... I kind of like it though.LOL Hair texture here is by me...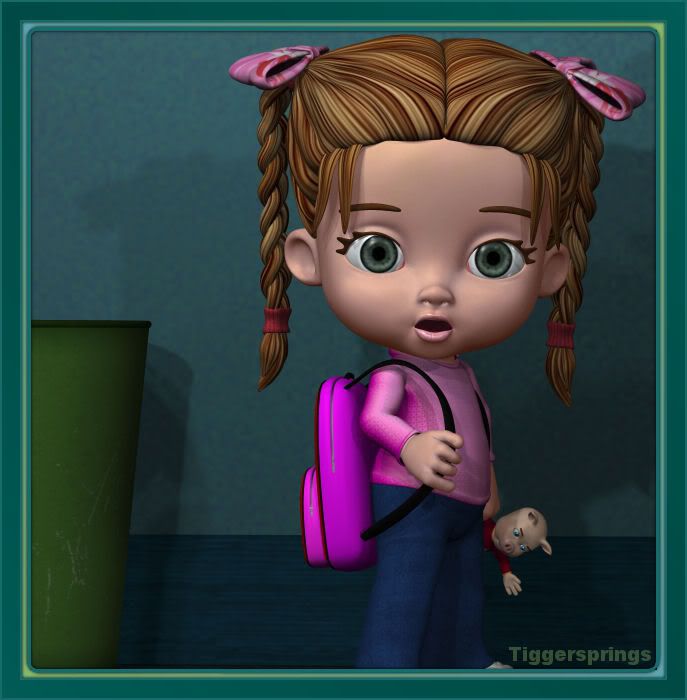 I still have a few more Nina scenes that are under construction, so I'll probably be back with them tomorrow if Poser and I can come to some sort of truce.